---
What To Do When Your Boss Is a Butthead
I've never worked for a boss I didn't like or respect. Sure, some were better than others, but I never considered quitting my job because of a bad boss.
more…
---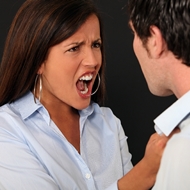 Toxic Emotions In The Workplace
When you are dealing with a work-related issue and your very best judgment along with your reasoning and evaluative processes become clouded, dismantled, or hijacked by your emotions the choice and/or action you take may not be the one you really wanted to take.
more…
---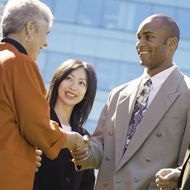 Seven Basic Rules Of Networking For A Job
According to the U.S. Department of Labor, about 5 percent of job seekers obtain jobs through the open job market which consists of help wanted ads, the internet and print publications.
more…
---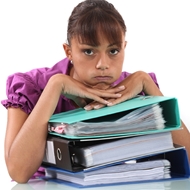 How Do You Know Whether You Are Overworked or Overwhelmed?
What is the difference between being truly overworked and a feeling of being overwhelmed?
more…
---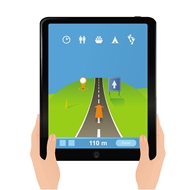 iPad 2 - Best Apps for Note Taking and Organization
Let's take a look at some of the most popular apps that promise to get you organized in one way or another.
more…
---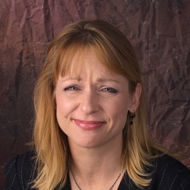 The Top 10 Most Awful Corporate Gifts
To the receiver, gifts convey a good deal about the gift giver. Really think about it, when you have been given a present that you really felt was truly appalling, exactly how did you view the individual once they gave you the awful present?
more…
---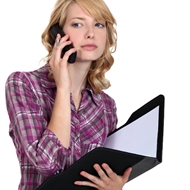 How To Decide Whether To Give Event Schedules To Your Attendees Or Not
The question that comes up a lot regarding events is do I or do I not give attendees a schedule? The question to answer is why would you not give a schedule out?
more…
---
5 Best Team Building Events For Your Company
Most companies turn to team building exercises to encourage employees to work together. Here are five great ways to get your employees working together as a team.
more…
---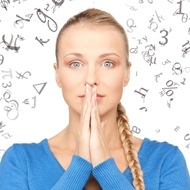 The No Problem Problem
I've lost track of the times I've been told in someone's positive or naïve thinking mode, "No problem," only to have the non problem become one.
more…
---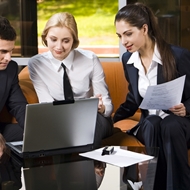 Soft, Real Soft - Managers Need a Full Skill Set, Not Just Hard Skills
"People don't quit their companies, they quit their bosses." How many times have you heard that phrase? It's rare that a corporate entity of any size upsets an employee so much that they feel quitting is the only option
more…
---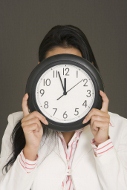 Myths And Mysteries Of Taking Minutes
Minute taking has changed over the years. The requirements and expectations of the 21st century are very different from the expectations even 10, but certainly 20 and 30 years ago. Here are some points for you to consider about minutes and taking minutes. more…


---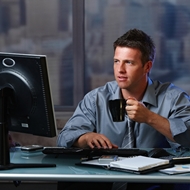 4 Tips for Everyday Google Doc Users Google Docs are used today by a wide range of users. Those who rely heavily on it for different reasons will find the following tips very useful. If you are one of them, read on! more…


---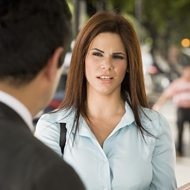 Professionals Behaving Badly: Professionalism Is Dead
We all experience a wide range of emotions in the workplace. For example, we may at different times feel angry, disrespected, sad, enraged, rejected, hurt, hopeless, and/or betrayed. more…


---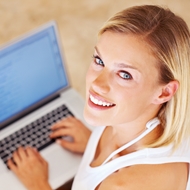 What Is the Best Dropbox Alternative? Today, many IT companies rely heavily on cloud computing. Here are few more alternatives to Dropbox, apart from the infamous MS SkyDrive, Amazon S3, and Google Drive. more…


---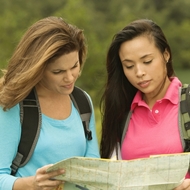 Fantastic Tips To Prepare For A Vacation From Work Preparing at work for your vacation involves more than just getting rid of clutter on your desk. more…


---
How To Create An Efficient Work Space One of the biggest challenges today in the workplace is keeping organized. Time is money, and if you or your company is poorly organized, you are wasting money. Creating an efficient workspace is based on a few different strategies. more…


---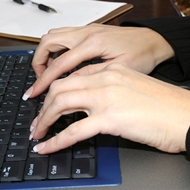 Typing Correctly To Avoid Carpal Tunnel Syndrome Carpal Tunnel Syndrome or CTS is very common for people that type frequently while they work. It is also common for people with jobs that require a lot of repetitive movement with the fingers, hands and wrists. more…


---
Editor's Choice - from the archives
Sponsored Links:
White Paper: Build It, and They Will Come
Use corporate culture to attract and retain talent. Learn how with this white paper. Download now.
---
DeskDemon brings you the best books for career growth. Powered by Amazon.com
Sign up for DeskDemon's Free e-Publications