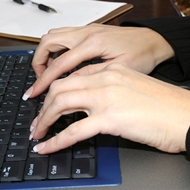 Typing Correctly To Avoid Carpal Tunnel Syndrome
Carpal Tunnel Syndrome or CTS is very common for people that type frequently while they work. It is also common for people with jobs that require a lot of repetitive movement with the fingers, hands and wrists.
more…
---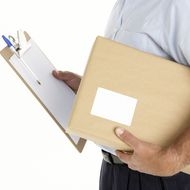 Choosing a Courier Company For Your Business
Here are few important conditions which you need to consider when enlisting a courier company to deliver your shipments and parcels.
more…
---
What is the Difference Between Malware and Spyware? What You Need to Know
There are different terminologies used when referring to harmful software and programs sent by hackers around the world. The confusion arises specifically when trying to differentiate Malware from spyware. What is the difference between Malware and spyware exactly?
more…
---
Sick and Tired of Work?
Much of the blame for stress in the workplace can be laid squarely at'open-plan' work-stations. Read about Sick Building Syndrome and what can be done about it.
more…
---
PowerPoint 2007: Editing Your Photos
PowerPoint 2007 is incredibly versatile and you can use it as a photo editor as well as a slideshow maker. Discover how to improve the quality and impact of your presentation.
more…
---
Creating A Software Library
Every business uses computer software. But not every business realizes the importance of having a user friendly software library for cataloging all their software.
more…
---
Evaluation: Microsoft Windows 7
The new Windows 7 operating system is set to be launched on October 22, 2009. After the rather lackluster launch of Windows Vista, Microsoft is ready with another operating system that could succeed Windows XP in the true sense.
more…
---
Conditional Formatting in Excel
Conditional formatting is formatting (that you choose) which is applied depending on what is typed in the cell (or the results of a formula). This feature is one of the best things since sliced bread. Take my word for it and take 30 seconds to check it out!!!
more…
---
Editor's Choice - from the archives
Sign up for DeskDemon's Free e-Publications